Set Up Online Giving (first time)
If you typically give by check or cash, and want to switch to online giving, even temporarily, this guide will show you how. Please note this is for people setting up online giving for the first time. Please see Managing Your Online Giving for instructions on how to make changes to your existing online giving account.
Go to WWW.MBC95.ORG/GIVE (OR CLICK "GIVE" ON THE TOP RIGHT OF THIS SCREEN)
1. Scroll toward the bottom of the page. Because we need to set up an account if this is your first time giving online, click the person icon in the top right of the box, highlighted in red below: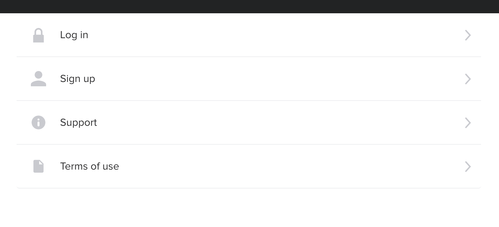 3. You can opt to create an account with email, or with Facebook. While either will work, we do recommend creating an account with email, but you may opt for either one. These instructions assume you are creating an email account. Click "Continue with Email".
4. Enter your name, email address, and create a password. Please check your email address carefully for misspellings - if you misspell your email address, you will not receive receipts and we will be unable to help you reset your password if you need to.
5. Check your email and verify that your email address is correct by clicking "Confirm Email Address."
6. After your email address is confirmed, return to
www.mbc95.org/give
and again scroll to the bottom of the page.
7. Enter the amount you wish to give. You may also select if you want this gift to recur automatically on a timed basis, or if this is a one-time gift. Use the "Funds" dropdown to determine if you want your gift to go to General, Building, or Missions. Click "Next".
8. Click "Continue with Email."
9. Look toward the bottom of the page and select "Already have an account? Log in."
10. Log in with the email address and password you created in Step #4.
11. Add a bank account or debit/credit card.
12. Confirm the amount, where you want the money to go to, and whether or not the amount is recurring or one time. Once you click "Give", your transaction is complete. If you set up recurring donations, this transaction will occur automatically on the interval you specified.